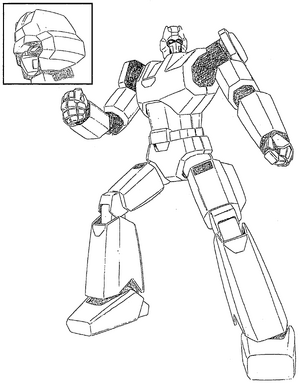 Larger robot body of Rom Stol. Besides the sword Kenro, Kenryu also uses a shield. At the peak of light energy, Kenro can cross the dimensional barrier and call forth Kenryū. When Rom combines with Kenryū, his power increases by dozens. When the combination is complete, he says, "Wherever there is darkness, there is light. Wherever there is evil there is also good! The emissary from the heavens, Kenryū, is here!"
Community content is available under
CC-BY-SA
unless otherwise noted.